To search your CargoX Platform account for documents, choose the folder you want to look in and then click on the search field.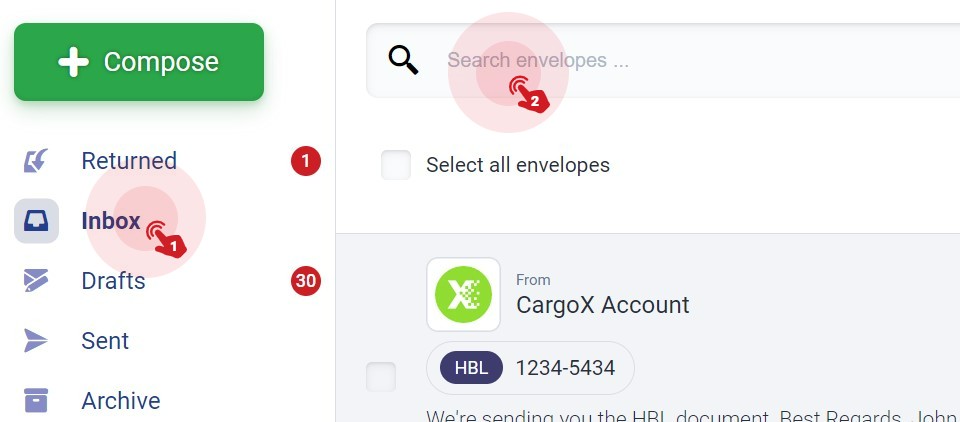 You can start by entering search keywords. The search will find all documents where either the document name, file name, sender, recipient, metadata, or document contents (if available) match the search query.
With advanced search functionalities, you can limit the search by Sender, Document type. or Transport type.
For more powerful search functions and document organization, you can also search by Document tags.